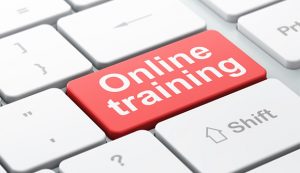 The Frontline Healthcare Workers Safety Foundation, Ltd. (Frontline Foundation), founded in 1997, is a group of dedicated professionals committed to providing sustainable biosafety and biosecurity training. National and international quality training helps to keep biosafety and life science practitioners safe, strengthens US strategic threat reduction objectives and helps protect every American citizen from a bioterror threat. As a 501(c)(3) nonprofit education foundation we provide this training at the lowest cost possible. We are headquartered in Fort Worth, TX.
Frontline Foundation offers our clients a comprehensive selection of interrelated biosafety and biosecurity specialty services. Our training and program management services empower local leadership, readying them to apply best practices to develop workable solutions for their organizations and communities. Our accredited online training offers sustainable professional development to healthcare and life science practictioners, and can be used to prepare communities and nations to best respond to biological incidents, emergencies, pandemic illness, and provide mass casualty management.
Frontline Foundation is accredited by the International Association for Continuing Education and Training (IACET).  Frontline complies with the ANSI/IACET Standard, which is recognized internationally as a standard of excellence in instructional practices. As a result of this accreditation, Frontline  is accredited to issue the IACET CEU to candidates who successfully complete our courses.