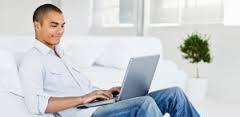 Frontline provides both online and instructor-led courses for laboratorians as well as maintenance and facilities personnel.
Frontline instructors are recognized globally as experts in the fields of biosafety, biocontainment, biosecurity, emergency management, all-hazard incident response, preparedness, government program evaluation and public health training arenas.
Our Subject Matter Experts (SMEs) have significant experience in areas of both human and veterinary medicine including zoonotic disease, biosecurity training and management to help prepare medical professionals and first responders in today's global health environment.
Frontline Foundation is an Authorized Provider for International Association for Continuing Education and Training (IACET) continuing education units. In obtaining this approval, Frontline Foundation has demonstrated compliance with the ANSI/IACET Standard which is recognized internationally as a standard of good practice. As a result of our Authorized Provider accreditation status, Frontline Foundation is authorized to offer IACET CEUs for our training programs.