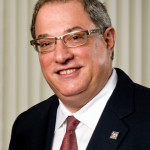 MURRAY L. COHEN, Ph.D.
,
MPH, CIH
CHAIRMAN & FOUNDER
Dr. Cohen is Chairman of the Frontline Healthcare Workers Safety Foundation, Ltd. (a global NGO), and owner of Consultants in Disease and Injury Control Inc. (an SDVOB). Frontline Foundation developed the Frontline Healthcare Workers Safety Conferences in the 1990s to revitalize efforts in hospitals and alternative healthcare settings to prevent the transmission of blood-borne viruses and develop methods of implementing protective technologies/strategies. Also in association with Frontline Foundation, Dr. Cohen conceived and produced the Homeland Security Summit in 2002-3, an accredited training program in mass casualty management and terrorism response for medical personnel and first responders. Through CDIC, he works to develop innovative technologies in hospital safety, risk assessment, and environmental sciences.
Dr. Cohen was a charter Voting Member of the National Science Advisory Board for Biosecurity (NSABB), and served on the Federal Interagency Expert Panel for Anthrax Spore Efficacy Test Methods and Surrogates from 2003-2012. His international work has included developing model legislation for healthcare worker safety and laboratory biosafety, regulations and training for prevention of transmission of HIV/HBV/HCV, and predictive epidemiology for emerging pathogens and public health preparedness. He worked in low-resource countries in Africa, Asia, and South America to engage the global life science research communities for a voluntary moratorium on publishing results of experiments deemed as dangerous dual use research of concern, and training to identify and manage Dual Use Research of Concern.
Dr. Cohen is a global champion for credentialed, sustainable professional education to meet the burgeoning needs for medical and laboratory manpower and access to quality healthcare services. He served on the Board of Directors of the International Association of Continuing Education and Training (IACET), and is a frequent speaker on laboratory and hospital safety training at international biosafety association symposia as an active member of the American Biological Safety Association (ABSA), Asia-Pacific Biosafety Association, the International Federation of Biosafety Associations, the American Industrial Hygiene Association, and the American Association for the Advancement of Science. He was honored by ABSA with the Everett Hanel, Jr. Award for Biosafety Career Achievement in 2012.
Dr. Cohen has testified before Congress regarding workplace safety for healthcare workers, has chaired numerous scientific panels and programs worldwide, and has appeared as an analyst for the Fox News regarding anthrax and ricin bioterrorism. His research led to being awarded U.S. Patent #7,776,292 for Method and Apparatus for Bioweapon Decontamination (Anthrax) in 2010. His most recent technical publications focus on application of advanced methodologies for microbial risk assessment, sustainable credentialed laboratory and hospital safety training, and prevention of global spread of emerging infectious diseases.
J. REED COHEN, MSc.

PRESIDENT
Mr. Cohen is President of the Frontline Healthcare Workers Safety Foundation, Ltd. (a global NGO.) Before joining Frontline Foundation, Mr. Cohen served as facility manager for the Maximum Containment Laboratory (BSL-4) at the U.S. National Institutes of Health main campus in Bethesda, Maryland, USA.
His biological safety instructional background includes curriculum design, instruction, management and evaluation on topics including BSL-4 suit training, bloodborne pathogens safety, Biosafety Level 3 and 4 training focusing on proper use of Personal Protective Equipment, Biological Safety Cabinets, and biohazardous facilities maintenance and operations.
Mr. Cohen currently serves on the Board of Directors for the International Federation of Biosafety Associations (IFBA). He is a member of the American Biological Safety Association (ABSA) and the American Society for Microbiology (ASM). He is a lifetime member of the Asia-Pacific Biosafety Association (APBA). Mr. Cohen received his M.Sc. in Biohazardous Threat Agents and Emerging Infectious Diseases from Georgetown University in Washington, DC, and Bachelor of Arts degrees in Biology and Geography from the University of Texas at Austin.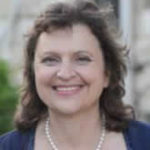 SUSAN LOUBSER
DIRECTOR OF TRAINING
Mrs. Loubser, B.A. H.Dip.Ed. has two plus decades experience in implementing synchronous and asynchronous eLearning  programs in her capacity as director of Media and Technology at a K-12 private school in Atlanta. As a trained accreditation chair, she certified numerous public and private schools according to the rigorous standards set by the Southern Association of Independent Schools (SAIS) and the Southern Association of Colleges and Schools (SACS).
Loubser was named Director of the Global Biorisk Management Institute (GBMI), a subsidiary company of Frontline Foundation, in early 2016. Working to enhance Frontline's eLearning division, she is integrating biosafety curricula and new technologies to increase student engagement, enhance learning outcomes, and help create a sustainable culture of biosafety in private and public sector organizations worldwide by removing cost and accessibility obstacles to biosafety training.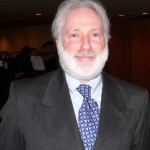 HILLIARD GASTFRIEND, Ph.D.
EDUCATION & TRAINING MANAGER
Dr. Gastfriend is a lifelong researcher and educator. Before joining Frontline Foundation, he most recently worked for the University System of Georgia, where he was employed for more than 11 years in distance education and instructional design for their Instructional Technology Services division and acted as a research assessment resource for units within the System Office. He specialized in program and project evaluation relating to online instruction, determining evaluation needs and design study parameters and collecting and analyzing data and preparing reports for presentation at national, regional, and state educational conferences.
Before his current interest in distributed learning theory and protocols, he enjoyed careers as research biochemist, freelance science, medicine, and technology writer, and newsletter editor and exhibit content writer for Fernbank Museum of Natural History, in Atlanta. He holds degrees in education (Georgia State University), science journalism (University of California, Santa Cruz), biophysical chemistry (University of Pittsburgh), and physics (Georgia Institute of Technology).
In addition, Frontline has an extensive network of regionally based accredited instructors which allows us to provide courses and learning materials in local languages where appropriate.