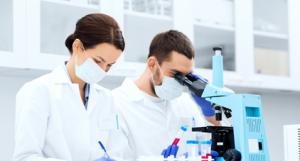 Our mission is to conduct global biosafety and biosecurity training and research
that leverages current technologies and is affordable and accessible to all healthcare and
life science practitioners. We are dedicated to improving workplace health and safety,
and preventing the transmission of infectious diseases.
Our vision is:
to be a trusted resource for sustainable biosafety and biosecurity online training;
to increase biosafety across the globe, by partnering with governments, international agencies, academia, the private sector, and NGOs to engage in research and to develop and deliver accredited training programs;
to build national and international biological security and cooperative threat reduction;
to offer annual scholarships to enable grant recipients to attend international conferences, acquire knowledge and improve biosafety in their home countries.